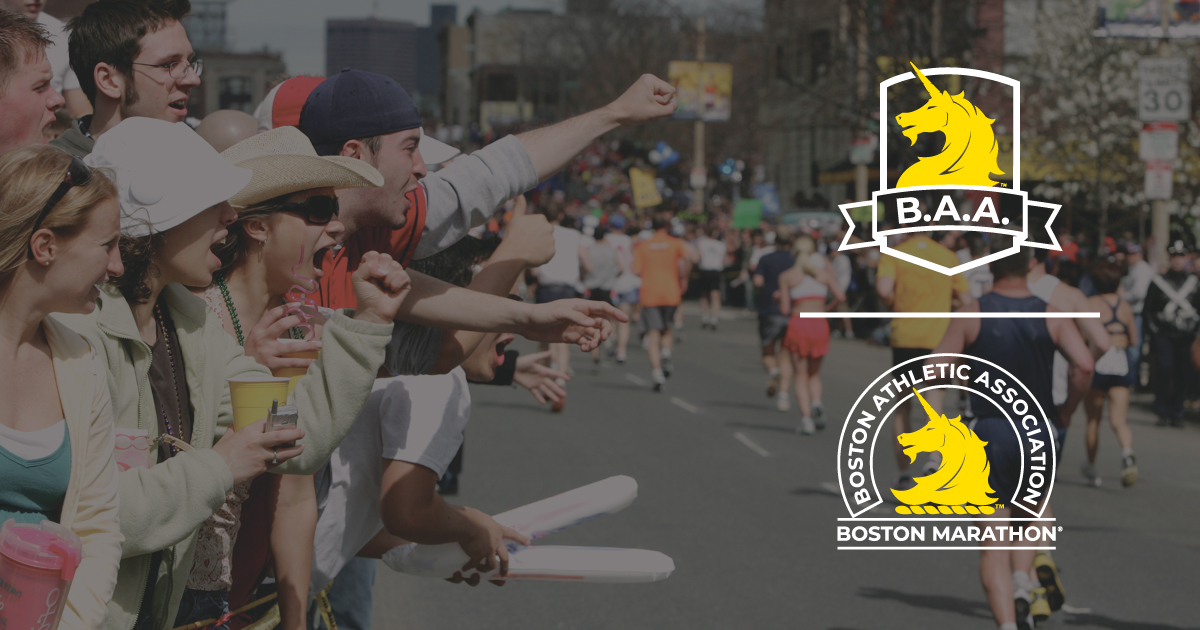 2022 Boston Marathon Pro Team
The Boston Athletic Association (BAA) has announced that more than 140 athletes will participate in the 126and Boston Marathon as part of the John Hancock Professional Athletes Team. The Olympians, Paralympians and World Marathon winners will run from Hopkinton to Boston on April 18 and will be the first race held on the traditional Patriots' Day date since 2019.
The Boston Marathon made history last year by becoming the first major event in the Abbott World Marathon to offer equal course record bonuses of $50,000 in the open and wheelchair divisions, and the first event to offer a designated prize bursary for upper limb, lower limb and visual athletes. deficiencies. For the 37th year, cash prizes will be offered by main sponsor John Hancock.
The full international roster, including the top contenders in the para-athletics divisions, can be found below.
---
Media
Tuesday, January 11, 2022
Olympic and Paralympic medalists lead fastest, most decorated female field in 126th Boston Marathon
Thursday, January 13, 2022
Fastest male fielder in Boston Marathon history to compete on Patriots Day
---
John Hancock Professional Athlete Team
FEMALE OPEN FIELD
| | | |
| --- | --- | --- |
| WOMEN | PERSONAL RECORD | COUNTRY |
| Peres Jepcherchir | 2:17:16 (Valencia, 2020) | Kenya |
| Joyciline Jepkosgei | 2:17:43 (London, 2021) | Kenya |
| Degitu Azimeraw | 2:17:58 (London, 2021) | Ethiopia |
| Roza Dereje | 2:18:30 (Valencia, 2019) | Ethiopia |
| Zeineba Yimer | 2:19:28 (Valencia, 2019) | Ethiopia |
| Edna Kiplagat | 2:19:50 (London, 2012) | Kenya |
| Tigiste Girma | 2:19:52 (Amsterdam, 2019) | Ethiopia |
| Maurine Chepkemoi | 2:20:18 (Amsterdam, 2021) | Kenya |
| Sara Room | 2:20:32 (Chandler, 2020) | United States |
| Desiree Linden | 2:22:38 (Boston, 2011) | United States |
| Viola Cheptoo | 2:22:44 (New York, 2021) | Kenya |
| Changwony Purity | 2:22:46 (Xiamen, 2021) | Kenya |
| Charlotte Purdue | 2:23:26 (London, 2021) | Britain |
| Kellyn Taylor | 2:24:28 (Duluth, 2018) | United States |
| Molly Seidel | 2:24:42 (New York, 2021) | United States |
| Malindi Elmore^ | 2:24:50 (Houston, 2020) | Canada |
| Marie Ngugi | 2:25:20 (Boston, 2021) | Kenya |
| Monica Ngige | 2:25:32 (Boston, 2021) | Kenya |
| Natasha Wodak^ | 2:26:19 (Chandler, 2020) | Canada |
| Sara Vaughn | 2:26:53 (Sacramento, 2020) | United States |
| Nell Rojas | 2:27:12 (Boston, 2021) | United States |
| Stephanie Bruce | 2:27:47 (Chicago, 2019) | United States |
| Dakotah Lindwurm | 2:29:04 (Duluth, 2021) | United States |
| Roberta Groner^ | 2:29:09 (Rotterdam, 2019) | United States |
| Angie Orjuela | 2:29:12 (Valencia, 2020) | Colombia |
| Bria Wetsch | 2:29:50 (Chandler, 2019) | United States |
| Maegan Krifchin | 2:30:17 (Chicago, 2011) | United States |
| Elaine Tabb | 2:30:33 (Boston, 2021) | United States |
| lexie thompson | 2:30:37 (Philadelphia, 2021) | United States |
| Kate Landau^ | 2:31:56 (Boston, 2019) | United States |
| Sydney Devore | 2:32:39 (Pittsburg, 2018) | United States |
| Kodi Kleven | 2:32:45 (St. George, 2021) | Canada |
| Briana Boehmer^ | 2:33:20 (Sacramento, 2021) | United States |
| Caitlin Phillips | 2:34:43 (Berlin, 2019) | United States |
| Kate Bazeley | 2:36:43 (Chicago, 2021) | Canada |
| Kathy Dereks | 2:36:43 (Chicago, 2021) | United States |
| Maria Velez | 2:37:04 (Valencia, 2021) | Mexico |
| Rachel Hyland | 2:37:22 (Sacramento, 2018) | United States |
| Ashlee's Powers | 2:38:20 (Chandler, 2020) | United States |
| Kayla lamp | 2:38:25 (Chicago, 2021) | United States |
| Ali Lavender | 2:38:41 (Berlin, 2021) | Britain |
| Annmarie Tuxbury | 2:39:05 (Atlanta, 2020) | United States |
| Erika Fleurhr | 2:39:31 (Sacramento, 2021) | United States |
| Lindsay Nelson | 2:39:33 (Chandler, 2020) | United States |
| Paula Pridgen | 2:39:34 (Duluth, 2021) | United States |
| Abby Hamilton | 2:39:36 (Portland, 2021) | United States |
| Joanna Thompson | 2:39:47 (New York, 2021) | United States |
| Ziyang Liu | 2:40:17 (Carmel, 2021) | China |
| Rena Elmer | 2:40:21 (Indianapolis, 2019) | United States |
| Mary Denholm | 2:41:08 (Atlanta, 2020) | United States |
| Gina Rouse^ | 2:41:19 (Boston, 2019) | United States |
| Katie Kelner | 2:41:42 (Atlanta, 2020) | United States |
| Laurie Knowles^ | 2:41:58 (Atlanta, 2020) | United States |
| Angela Moll^ | 2:43:18 (Sacramento, 2019) | United States |
| Hilary Corno^ | 2:45:07 (Boston, 2021) | United States |
| Jennifer Hughes^ | 2:45:28 (Sacramento, 2019) | United States |
| Sara Ibbetson^ | 2:46:08 (Indianapolis, 2019) | United States |
| Aisling Armband | 1:12:57 Hardeeville, 2021) | United States |
OPEN FIELDS MEN
| | | |
| --- | --- | --- |
| MEN | PERSONAL RECORD | COUNTRY |
| Kenenisa Bekele | 2:01:41 (Berlin, 2019) | Ethiopia |
| Titus Ekirou | 2:02:57 (Milan, 2021) | Kenya |
| Evans Chebet | 2:03:00 (Valencia, 2020) | Kenya |
| Laurent Cherono | 2:03:04 (Valencia, 2020) | Kenya |
| Bernard Koch | 2:04:09 (Amsterdam, 2021) | Kenya |
| Lemi Berhanu | 2:04:33 (Dubai, 2016) | Ethiopia |
| Lelisa Desisa | 2:04:45 (Dubai, 2013) | Ethiopia |
| Gabriel Jay | 2:04:55 (Milan, 2021) | Tanzania |
| Benson Kipruto | 2:05:13 (Toronto, 2019) | Kenya |
| Geoffrey Kemworor | 2:05:23 (Valencia, 2021) | Kenya |
| Eric Kaptanui | 2:05:47 (Apugnano, 2020) | Kenya |
| Bethwell Yegon | 2:06:14 (Berlin, 2021) | Kenya |
| Geoffrey Kirui | 2:06:27 (Amsterdam, 2016) | Kenya |
| Eyob Faniel | 2:07:19 (Seville, 2020) | Italy |
| Yuki Kawauchi | 2:07:27 (Ostu, 2021) | Japan |
| Albert Korir | 2:08:03 (Ottawa, 2019) | Kenya |
| Amanuel Mesel | 2:08:17 (Valencia, 2013) | Eritrea |
| Bayeligne Teshager | 2:08:28 (Los Angeles, 2020) | Ethiopia |
| Tsegay Tuemay Weldibanos | 2:09:07 (Daegu, 2019) | Eritrea |
| Scott Fauble | 2:09:09 (Boston, 2019) | United States |
| Colin Bennie | 2:09:38 (Chandler, 2020) | United States |
| Trevor Hofbauer | 2:09:51 (Toronto, 2019) | Canada |
| Jared Neighborhood | 2:09:25 (Boston, 2019) | United States |
| Ian Butler | 2:09:45 (Chandler, 2020) | United States |
| Mick Iacofano | 2:09:55 (Chandler, 2020) | United States |
| Jake Riley | 2:10:02 (Atlanta, 2020) | United States |
| Jerell Mock | 2:10:37 (Chicago, 2019) | United States |
| Djemal Yimer | 2:10:38 (Boston, 2021) | Ethiopia |
| Juan Luis Barrios | 2:10:55 (Tokyo, 2018) | Mexico |
| Matt McDonald | 2:11:10 (Chicago, 2019) | United States |
| Matt Llano | 2:11:14 (Berlin, 2019) | United States |
| Elqana Kibet | 2:11:15 (New York, 2021) | United States |
| CJ Albertson | 2:11:18 (Chandler, 2020) | United States |
| Diego Estrada | 2:11:54: (Chicago, 2019) | United States |
| Jonas Hampton | 2:12:10 (Atlanta, 2020) | United States |
| Andrew Colley | 2:12:15 (Duluth, 2019) | United States |
| Tyler Pennell | 2:12:34 (Atlanta, 2020) | United States |
| Mike Sayenko | 2:12:59 (Valencia, 2021) | United States |
| Jason Lynch | 2:13:05 (Huntsville, 2021) | United States |
| Josh Izewski | 2:13:16 (Sacramento, 2018) | United States |
| Joe Stilin | 2:13:19 (Sacramento, 2018) | United States |
| Nico Montanez | 2:13:55 (Chicago, 2021) | United States |
| John Tello Zuniga | 2:14:19 (Lima, 2021) | Colombia |
| Reed Fischer | 2:14:41 (Chicago, 2021) | United States |
| Harvey Nelson | 2:14:47 (Boston, 2021) | United States |
| Tyler Pence | 2:15:06 (Moline, 2021) | United States |
| Bashash Walio | 2:15:07 (Huntsville, 2021) | United States |
| Craig Hunt | 2:15:29 (Chandler, 2020) | United States |
| Daniel Ortiz Perez | 2:15:39 (Valencia, 2020) | Mexico |
| Paul Hogan | 2:15:51 (Boston, 2021) | United States |
| Clayton Young | 2:16:07 (Chicago, 2021) | United States |
| Ben Payne^ | 2:16:42 (Atlanta, 2020) | United States |
| Markus Plonner^ | 2:19:43 (Milan, 2021) | Italy |
| Chip O'Hara^ | 2:21:20 (Phoenix, 2020) | United States |
| Gilles Rubio^ | 2:21:40 (Valencia, 2019) | France |
| Recio Alvarez^ | 2:25:17 (Berlin, 2021) | Dominican Republic |
| Sam Krieg^ | 2:25:59 (Chicago, 2019) | United States |
| Thomas Chapman^ | 2:26:02 (Sacramento, 2019) | United States |
| Joost De Raeymaeker^ | 2:26:10 (Berlin, 2019) | Belgium |
CHAMP WOMAN WHEELCHAIR
| | | |
| --- | --- | --- |
| WOMEN | PERSONAL RECORD | COUNTRY |
| Manuela Schär | 1:28:17 (Boston, 2017) | Switzerland |
| Tatiana McFadden | 1:31:30 (Duluth, 2019) | United States |
| Madison de Rozario | 1:31:11 (Tokyo, 2021) | Australia |
| Susanna Scaroni | 1:30:42 (Duluth, 2019) | United States |
| Yen Hoang | 1:51:24 (Boston, 2021) | United States |
| Nikita de Boer | 1:38:16 (Tokyo, 2021) | Netherlands |
| Merle Marie Menje | 1:44:51 (London, 2021) | Germany |
| Jenna Fesemyer | 1:37:02 (Duluth, 2019) | United States |
| Vanessa Cristina de Souza | 1:40:21 (Seville, 2020) | Brazil |
| Shelly Oxley Woods | 1:37:44 (Padua, 2008) | Britain |
| Wakako Tsuchida | 1:38:32 (Oita, 2001) | Japan |
| Arielle Rausin | 1:40:51 (Duluth, 2019) | United States |
| Margriet van den Broek | 1:38:33 (Boston, 2017) | Netherlands |
| Michelle Wheeler | 1:45:55 (Oita, 2018) | United States |
| Eva Houston | 2:41:52 (Boston, 2021) | United States |
MEN'S WHEELCHAIR TERRAIN
| | | |
| --- | --- | --- |
| MEN | PERSONAL RECORD | COUNTRY |
| Marcel Calin | 1:17:47 (Oita, 2021) | Switzerland |
| Daniel Romanchuk | 1:21:36 (Boston, 2019) | United States |
| Ernst Francois van Dyk | 1:18:04 (Boston, 2017) | South Africa |
| Aaron Pike | 1:20:59 (Duluth, 2019) | United States |
| David Weier | 1:26:17 (Boston, 2016) | Britain |
| Josh Cassidy | 1:18:25 (Boston, 2012) | Canada |
| Rafael Botello Jiménez | 1:22:09 (Boston, 2017) | Spain |
| Johnboy Smith | 1:29:44 (Berlin, 2017) | Britain |
| Tomoki Suzuki | 1:21:52 (Tokyo, 2020) | Japan |
| Masazumi Soejima | 1:18:50 (Boston, 2011) | Japan |
| Patrick Monahan | 1:22:23 (Duluth, 2019) | Ireland |
| Simon Lawson | 1:25:06 (Boston, 2017) | Britain |
| Kota Hokinoue | 1:20:54 (Seoul, 2013) | Japan |
| Sho Watanabe | 1:26:22 (Seoul, 2017) | Japan |
| Hiroki Nishida | 1:20:28 (Boston, 2017) | Japan |
| Valera Jacob Allen | 1:44:20 (Honolulu, 2021) | United States |
| Dustin Stallberg | 1:53:34 (Honolulu, 2021) | United States |
| jason robinson | 1:52:46 (Chicago, 2021) | United States |
| Philip Croft | 1:58:14 (Chicago, 2021) | United States |
| Santiago Sanz | 1:46:12 (Boston, 2014) | Spain |
| Krige Schabort | 1:23:44 (Boston, 2012) | United States |
PARA-ATHLETIC DIVISIONS BEST CONTAINERS
| | | | |
| --- | --- | --- | --- |
| NAME | PERSONAL RECORD | COUNTRY | CLASSIFICATION |
| Tayana Pasos | 3:22:27 | Brazil | T13 (Visual impairment) |
| Liz Willis | 4:57:43 | United States | T64 (Lower limb impairment) |
| Jacky Hunt Broersma | 11:38 p.m. for 100 km. | Netherlands | T64 (Lower limb impairment) |
| Michael Roeger | 2:18:53WR | Australia | T46 (Upper limb impairment) |
| Chaz Davis | 02:31:48 AR | United States | T12 (Visual impairment) |
| Marko Cheseto Lemtukei | 2:35:55 ​​WR | United States | T62 (Lower limb impairment) |
| Ary Carlos Santos | 2:45:39 | Brazil | T13 (Visual impairment) |
| Brian Reynolds | 3:03:21 | United States | T62 (Lower limb impairment) |
| Adam Pop | 3:13:25 | United States | T63 (Lower limb impairment) |