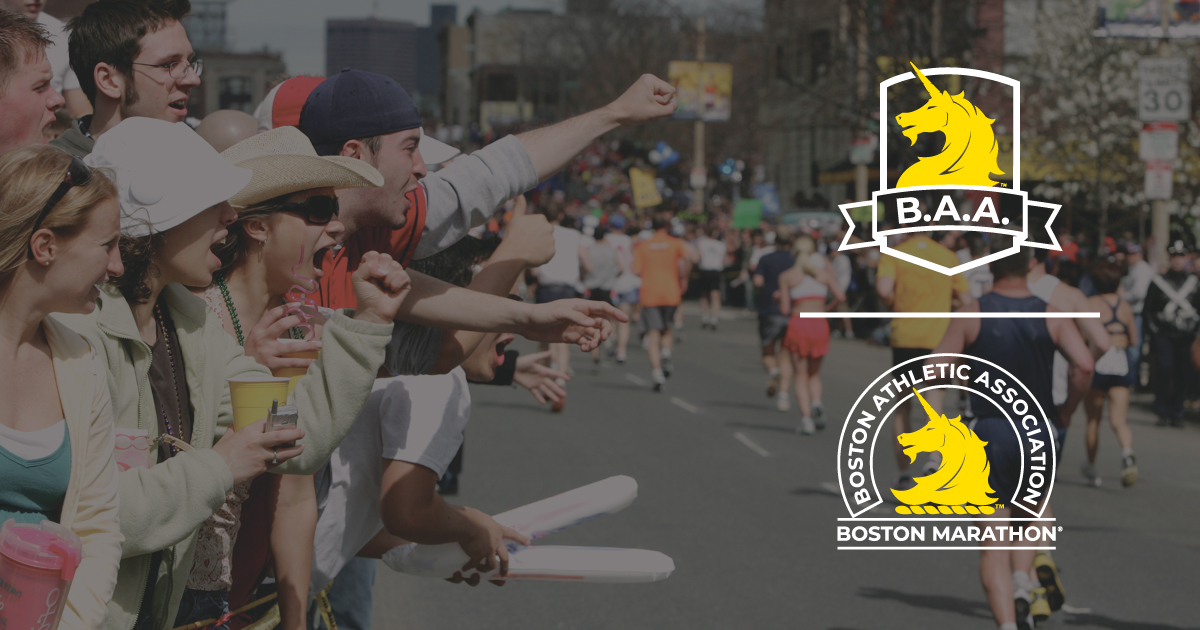 BAA Announces Coaching Updates | Boston Athletic Association
Mark Carroll Elevated to Director of Athletic Programs and BAA Head Coach
Sarah Dupré-Healy and Scott Cody join the BAA Running Club coaches
BOSTON-The Boston Athletic Association (BAA) has announced several training updates for the BAA High Performance Team and the BAA Running Club.
Marc Carroll was elevated to Director of Athletic Programs in addition to his ongoing role as Head Coach of the BAA High Performance Team and Race Team. Carroll has served as Head Coach since 2019 and has guided four athletes to Olympic Trials performances on the track in 2021. Carroll will continue to be assisted by Morgan Uceny, who is both an assistant coach and a strength and conditioning coach.
Sarah Dupre-Healy and Scott Cody joined as BAA Running Club coaches. The pair will guide the more than 200 members who are part of the BAA Running Club.
For more than a century, the BAA Running Club has been a leading and competitive club locally, regionally and nationally. Based in Boston, the BAA Running Club features athletes of varying ages and abilities who strive to perform at their best in road, track and cross-country running.
A former BAA club member, Dupré-Healy competed internationally for Canada and was a four-time NCAA Division I All-American at Providence College. She was the BAA Mayor's Cup cross-country champion in 2000 and has since become a USATF Level 1 coach.
"As an athlete who has run for the BAA in the past, I appreciate being part of such a renowned organization, which values ​​excellence in running as well as a commitment to health, fitness and community", said Dupre-Healy. "I am delighted to have the opportunity to be part of such a strong BAA coaching team, while contributing to the development of other athletes within the club.
Cody, also a graduate of Providence College, has over 25 years of coaching experience at Cambridge Rindge, Latin High School and Cambridge Running Club. Cody has designed training plans for athletes from high school through post-college, and also serves as a physical education and health teacher.
"I am very pleased to join the BAA staff," said Cody. "Having been part of the Boston area running scene since I was a boy, I know full well what the BAA has long meant to running here. It is an honor to have the opportunity to be part of the coaching staff. I look forward to meeting everyone and doing my part to help maintain the BAA's status as the leader in running and racing in New England.
In addition to coaching changes, member of the BAA High Performance Team Erika Kemp joined the BAA staff on a part-time basis as Athletics Coordinator. Kemp will assist BAA coaches and staff in promoting and coordinating BAA racing initiatives. In 2021, Kemp won the USA Road Racing Series title and achieved personal bests from 1500m to 25km. Kemp served as co-host of Boston Marathon Live during race week last October and continued to lead as host of the virtual Boston Marathon Training Clinic Series presented by Amazon.
"I have had the privilege of being a member of the BAA High Performance Team for the past three years and couldn't be more excited for the future of the club at this time," Kemp said. "I look forward to being part of the growth of the club, utilizing my passion and interest in design and media in this position."
The BAA is sponsored by adidas, which provides comprehensive support for the organization's high performance team, running club and mass events.
Courtesy photos available here; please credit the Boston Athletic Association