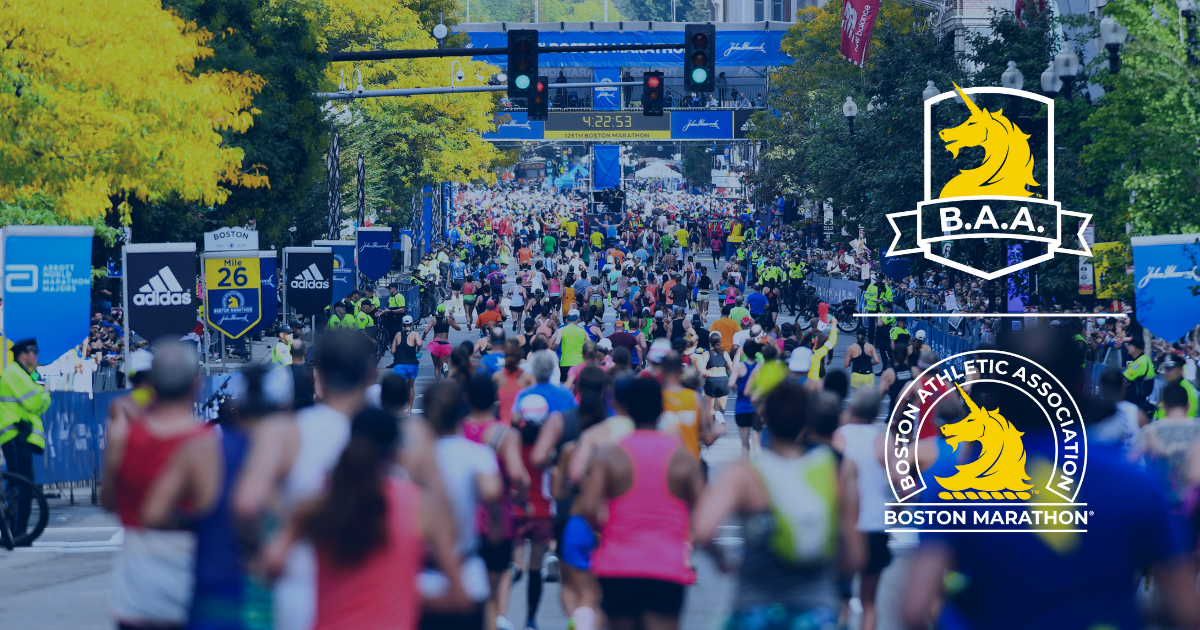 Boston Running Collaborative | Boston Athletic Association
---
The Boston Running Collaborative is led by a steering committee of Greater Boston's running and nonprofit communities
Adrienne Benton, BAA Board of Governors Member, Black Girls Run! and the National Association of Black Marathon Runners
Sherman Hart, Head of Athletics, Reggie Lewis Track & Athletic Center
Thaddeus Miles, director of community services at MassHousing and founder of Hood Fit
Kamilah Rowe, former head athletics coach at John D. O'Bryant High School
Ruben Sança, 2012 Olympian and Assistant Athletic Director for Administration at UMass Lowell
Tom Grillk, President and CEO, Boston Athletic Association
Suzanne Walmsley, Director of Youth and Community Engagement, Boston Athletic Association
Who are the members ?
In 2021, the Boston Collaborative developed three cohorts, which members were invited to join in order to concretely address barriers to walking, running and healthy living. Cohorts focus on youth of color, adult runners of color, and walkers or inactive adults of color. To date, the Boston Running Collaborative has engaged with:
Charles Anderson, MD, President and CEO, Dimock Community Health Center
Femita Ayanbeku, American para-athlete and American record holder in the 100m, T64 division
Sidney Baptista, Founder, PIONEERS Run Crew
Katonya Burke, Ambassador, Black Girls Run! Boston
Tiffany Chenault, PhD, Ambassador, Black Girls Run! Boston
Hector Cruz, Director, HLC & Associates
Tony DaRocha, Founder, Boston United Track Club, Physical Education Teacher, Boston Public Schools, MTFOA
Jeff Davis, Founder of the Black Men Run Boston Chapter
Linda Driscoll, Founder and President, Dream Big!
Avery Esdaile, Athletic Director, Boston Public Schools
Kathleen Field, Director of Health Promotion and Service Programs, East Boston Neighborhood Health Center
Trevor Garrick, Boston City Athletics League Commissioner, Road to Wellness 5K Coach
Gael Henville, 5K Head Coach on the Road to Wellness
Hatim Jean Louis, Boston City head coach, cross country; Racetrack
Jeff Joseph, vice-captain, Black Men Run Boston Chapter
Yvel Joseph, 5K trainer on the way to well-being
Aliese Lash, Captain, PIONEERS Run Crew
Leonard Lee, General Manager and Curator Melnea A. Cass Recreational Complex and Roxbury Heritage State Park/Dillaway Thomas House
Jess Leffler, Director, Single Train, Trinity Boston Connects
Tung Mai, Academic Director, Boston United Track Club
Myechia Minter-Jordan, MD, President and CEO, CareQuest Institute for Oral Health
James Morton, President and CEO, YMCA Greater Boston
Allyce Najimy, CEO and Executive Director of the Foundation will be named later
Tomorrow Peeples, Founder, Boston Lions Track Club
Abeo Powder, Co-Founder, TrailBlazHers
Frances Ramierez, co-founder, TrailBlazHers
Saleena Rashed, Founder, MetroCobras Track Club
Liz Rock, co-founder, TrailBlazHers
Raquel Rosenblatt, Vice President for Development, Dimock Community Health Center
Kamilah Rowe, Former Head Coach, O'Bryant Track & Field
Bekah Salwasser, Executive Vice President, Social Impact, Boston Red Sox
Brad Schoonmaker, Red Sox Foundation
Bryan VanDorpe, Executive Director of Youth Enrichment Services
Joe Walsh, President, Adaptive Sports New England
Kate Yenrick, Community Engagement Manager, Girls On The Run Boston
Grant recipients
In honor of the 125th Boston Marathon, the Boston Running Collaborative awarded $125,000 in grants to organizations that have engaged with the BAA to work to expand sporting opportunities for all. Recipients of these grants include:
Learn more about the Boston Running Collaborative
If you would like to find out more or would like to join the BRC in the future, please contact Suzanne Walmsley, Director of Youth and Community Engagement at [email protected].
---
Media
BAA Announces Boston Running Collaboration to Expand Access to the Sport of Running in Greater Boston