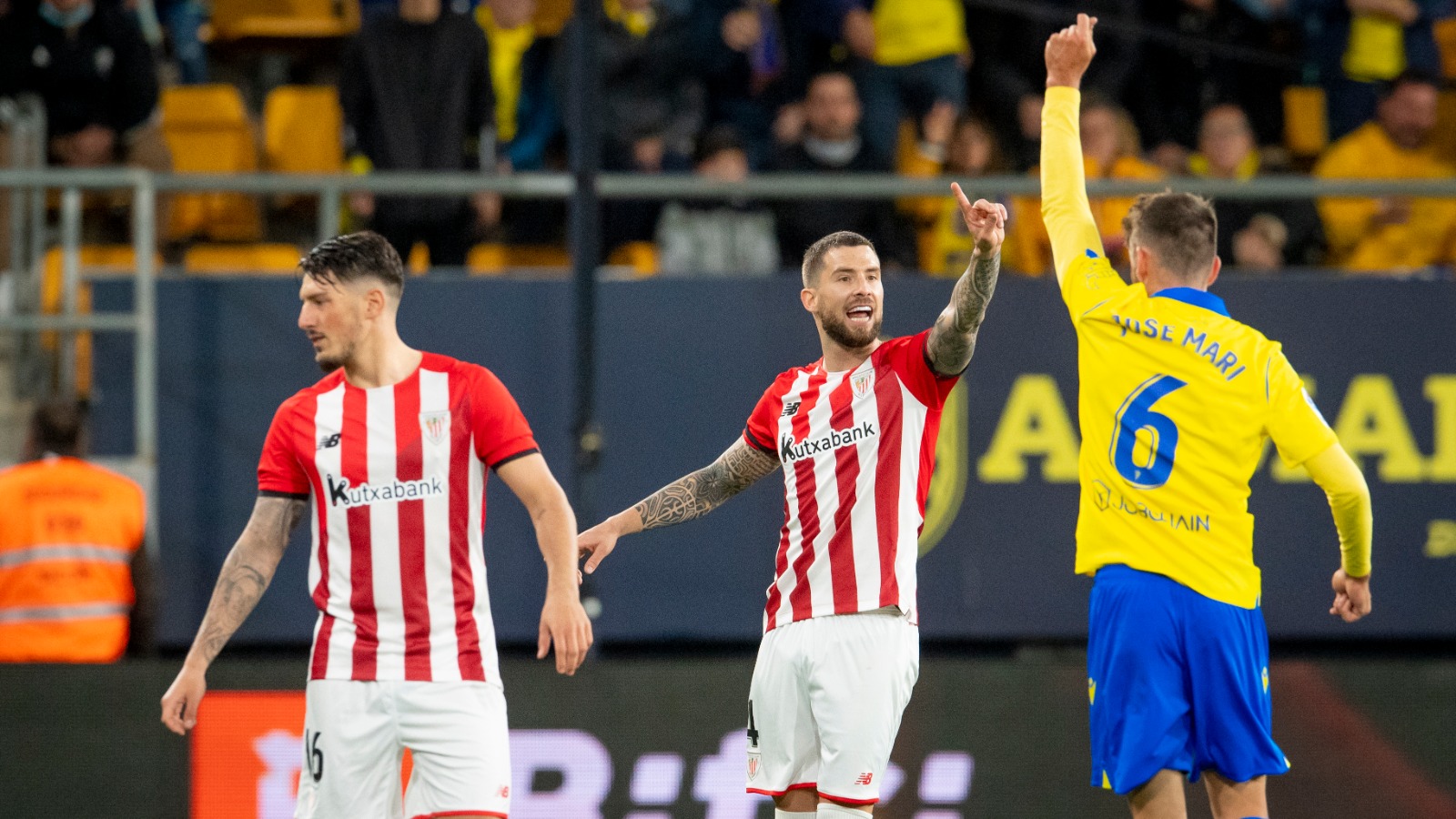 Cadiz falls into its own trap and lets Athletic Club walk away with three points
Cadiz 2-3 Athletic Club
Before this match, Sergio Gonzalez told the media that his team had two opponents in this match: the opponents and themselves. His point was that his players shouldn't relax after a famous win over Barcelona on Monday. Sergio was right, he was just powerless to stop him.
The first half hour of the match could hardly have been worse for the hosts. A long ball was sent by Raul Garcia and Inaki Williams in a backheel which returns in the way of Garcia for the opener. Even so, Conan Ledesma's form abandoned him in this instance.
Nico Williams then won a penalty which Iker Muniain failed to convert initially, but two rebound shots were enough for Athletic's second. The third didn't drag either, Muniain leaving the ball for Mikel Vesga to fire into the corner from outside the box after 32 minutes.
When Sergio tries to find positives, reaction will be at the top of the list. Cadiz besieged Athletic's goal in the second half, with varying degrees of effectiveness.
Lucas Perez erred Unai Simon with his first contribution to the game, before Vesga saw a second yellow. Athletic faced a steady stream of yellows coming their way afterwards but needed the quality of Alvaro Negredo to bring the game closer. Ivan Alejo's cross was twisted by Negredo into the path of Ruben Sobrino, who made no mistakes with three minutes remaining.
Cadiz threw everything at Athletic in stoppage time, including Ledesma, but couldn't convert their 27 shots into goals again.
Marcelino Garcia Toral finished the match relieved and despite the excellent effort in the second half, it will be the frustration that Sergio will feel when analyzing this match.
Cadiz remain one point from relegation, while the Basques close the gap with 7th-placed Villarreal to 4 points.