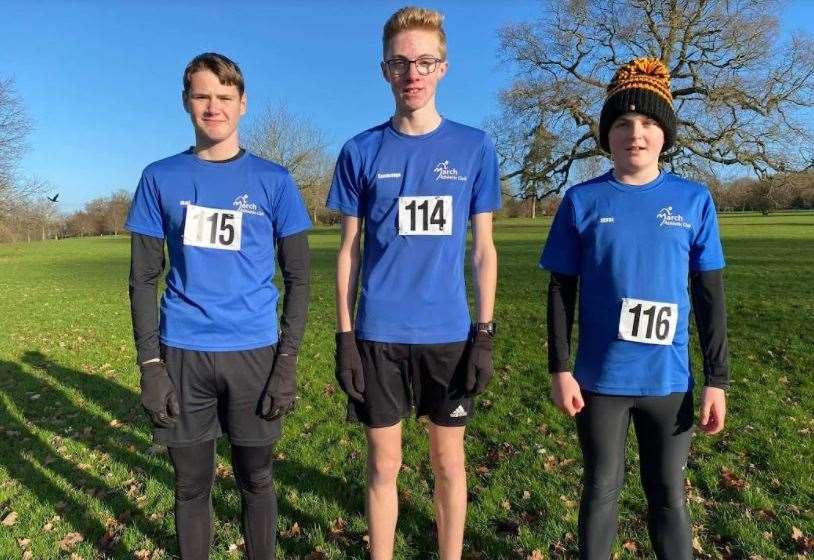 March Track Club juniors impressed at Cambridge Athletic Association cross country championships in St Neots
Mars Athletic Club sent a strong junior team to a brilliant cross country event.
Three age groups represented March, with 15 juniors making it to the Cambridge Athletic Association Cross Country Championships in St Neots.
All of the runners were also competing for the chance to represent the county later in the year at Loughborough at the Inter-County Cross-County Championships.
The muddy conditions made it a fun event, and there were a number of standout performances for March.
Under-11 brothers Archie and Alfie McClure teamed up with Rowan Whittlesey to win a team bronze medal after excellent places 9th, 22nd and 20th respectively.
Meanwhile, Luke Cumbridge finished his Under-15 race in 7th place and is now awaiting a possible invitation to represent the county.
Leah Barnes finished 10th in the Under-11 Girls, while Luke Royston (24th) and Arlie Spendelow (29th) impressed in the Under-11 Boys.
Masie Whittlesey and Sasha Bland finished back-to-back in the 28th and 29th place in the under-13 girls, while Archie Bullman (25th) and Daniel Hammond (38th) fought fiercely in the boys.
Serge Lambert and Matthew Baker finished 20th and 24th in the Under-15 boys' category. For the March seniors, Justin Showell competed in the men's U50 competition.
---
---