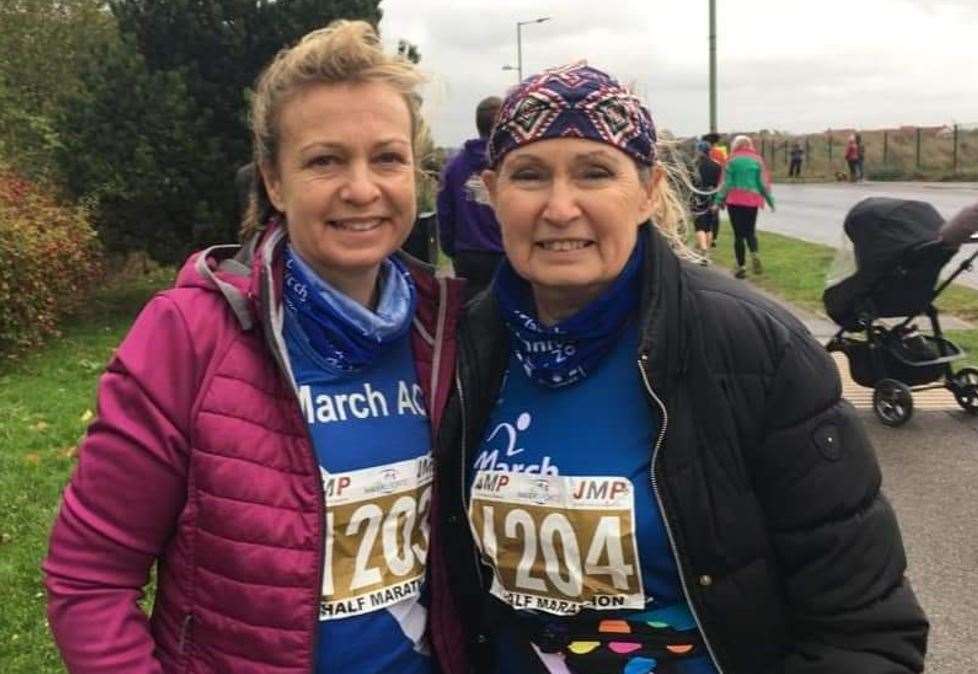 March Track Club runners faced challenging conditions over Halloween weekend
Halloween turned out to be a devilish day for the runners at the March Track Club, with the morning races taking place in pouring rain and gusty winds.
With nothing in the Fens to protect themselves from the elements, conditions seemed quite right for the runners of the Fenland Running Club's annual 10-mile "Fen 10" race.
The first home in March was Andy Cole, who crossed the finish line in 15th place in 1:05:30.
He was closely followed by Steve Robinett and Andrew Wool, who pulled off a PB despite the appalling conditions. The first lady of March at home was Dawn Ball at 1:28:45. The March AC members also lent their support to the race, managing the first water station on the course at mile 3.
Just a little further from the Norfolk border, the couple Kanina O'Neil and Barry Head took on the Houghton Hall Cross Country 5 miles in equally bad weather conditions. It was a brutal race, but Kanina came home as the second overall lady in 39: 28: 8 – just ahead of Barry, who finished in 40: 24: 0.
En route to Suffolk, mother and daughter team Lavinia and Michelle Seward faced the St Ed half marathon at Bury St Edmunds.
Although they missed a marker at mile 11 and got lost, they still managed to complete the course after being kindly guided through the course by a passing Stowmarket runner.
Impregnated, the duo certainly deserved their racing medals.
---
---