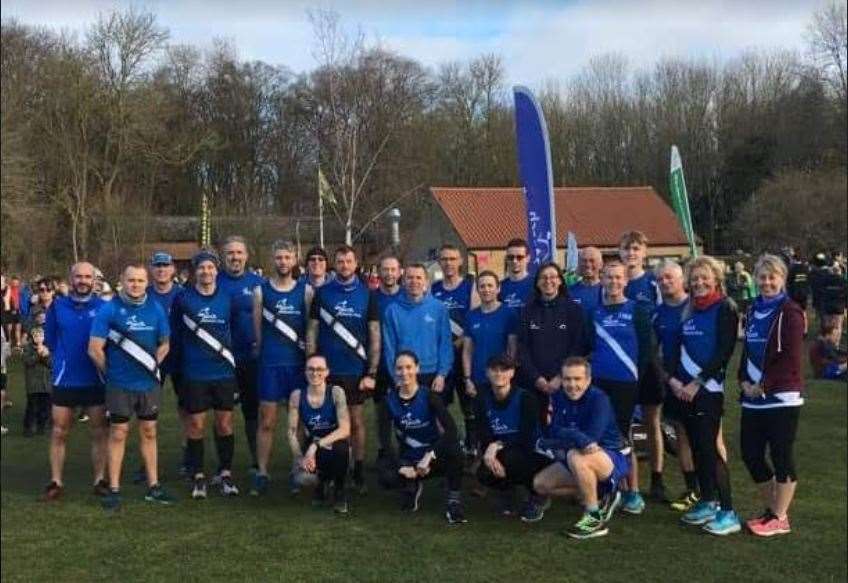 Mars Athletic Club in Frostbite League action at Hunts AC
Mars Athletic Club traveled to Hunts AC for the third winter race of the Frostbite League.
Hinchingbrooke Country Park hosted the event, which consisted of a muddy, slippery five-mile forest park trail.
In March, 31 seniors and 11 juniors took part, with the latter group engaging on a 1.5 mile track. They had a great day and finished in seventh place.
This kept the youngsters in 10th place in the league.
The first house was Luke Cumbridge, with his time of 9:42 seeing him cross the line in eighth place overall.
Sacha Bland was again the fastest girl in March at 13:54.
Andy Cole was the fastest among the seniors, finishing his race in 32:47 for a very respectable 35th place.
Kanina O'Neil was the fastest lady of the month for March after crossing the 34:55 line.
The senior pair entered the race just after being honored at the club's annual awards show.
Cole won the March Challenges League, while O'Neil won the Most Improved Women's award.
After the end of the Frostbite race, March had secured a ninth place to move up to 10th place overall.
Elsewhere, Mike Blackledge traveled a little further to compete in the Milton Keynes Winter Half Marathon.
He put in a great effort and crossed the line in 1:51:23.
---
---