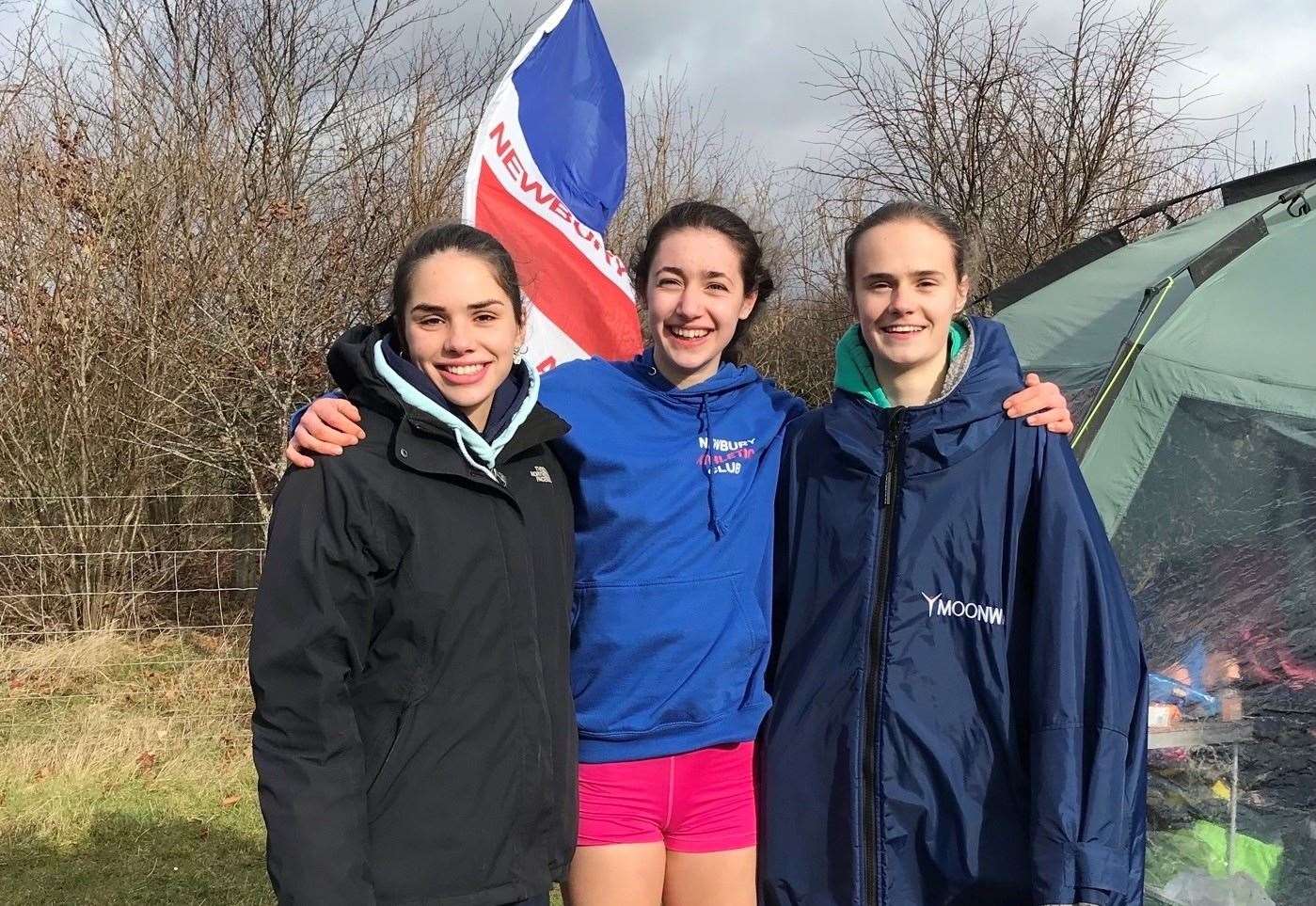 Newbury Athletic Club members produce brighter moments at Cross Country, even in Oxfordshire
Newbury Athletic Club visited a new venue at Cotswold Farm Park for round four of the Oxfordshire Cross Country League.
The athletes encountered a difficult course in difficult windy conditions, but achieved excellent results.
The U17 girls continued their successful season with another team victory, led at home by Josie Robertson in 2nd and supported by Sophie Bhatt in 6th and Miriam Cooper in 7th.
Newbury AC Senior Women also had strong team and individual results with the team finishing 2nd behind White Horse Harriers.
Laura Nurse was the club's first member at home in 8th (2nd V1), Luci Robertson was 10th (1st U20), Rachel Allen was 13th (1st V2), Elspeth Smith had a fantastic first run in 16th and Eleanor Jordan had his best race of the season finishing 36th out of 132 finalists.
The senior men finished 4th after a very close battle with just a few points separating them from 2nd place Headington Roadrunners and 3rd place Oxford City AC.
Cameron Craik was the club's first athlete to finish 7th, followed by Matt Green and Andy Ind, who both returned from injury to finish 29th and 30th respectively.
Bernie Gerrard had his best run of the season in 37th, Steve Barnes was 2nd V2 in 47th, Mike Sheridan was 1st V4 in 135th and there were two impressive starts from Simon Waite who completed the clubs scoring the A team in 51st and Oliver Thomas who was 159th out of a field of 228 finishers.
In the junior races, Layla Pettman made her first cross country appearance for the club finishing 25th in the U11 girls race.
In the U11 boys, Oliver Blatchford finished 6th, Rupert Knight 15th and Jude Bennett 16th.
Lily Mae Gerrard finished 19th in the U13 Girls and Josh Norton 4th in the U13 Boys.
Isabel Moore was 6th in the U15 girls and U15 boys, Charlie Adams was 8th, Aston Howse was 15th and Matthew Carter 22nd.
---
---