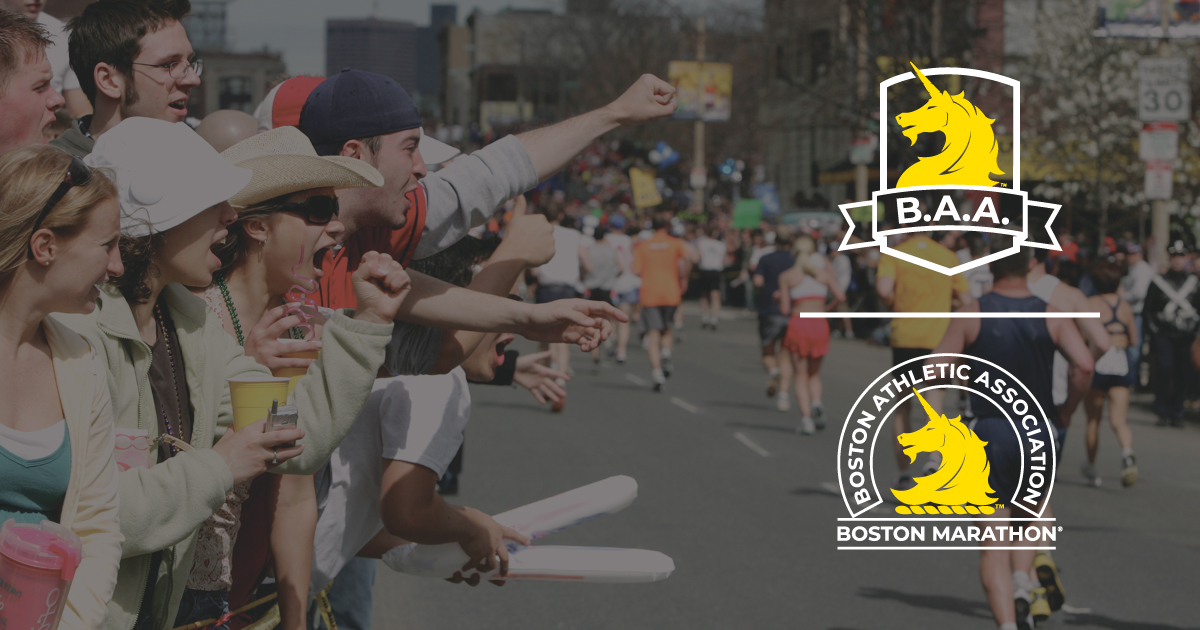 Qualifications acceptances announced for the 2022 Boston Marathon
All qualified participants who submitted an application from November 8 to 12 will be accepted, provided they have submitted an approved and verified qualifying time.
The Boston Athletic Association (BAA) proudly announced today that all qualified athletes who submitted entries during the 2022 Boston Marathon entry window (November 8-12) will be accepted for the April 18 race, provided that their qualifying time is verified. For the first time since 2013, the cut-off time is 0 minutes and 0 seconds.
"I am delighted to share that everyone who applied with a valid qualifying time will join us for the 126th Boston Marathon," said Tom Grilk, president and CEO of the BAA. "It will be a historic throwback to Patriots' Day and I am pleased to welcome this dedicated group of qualifiers to the roads from Hopkinton to Boston on the third Monday in April for the first time in three years.
Almost 24,000 applications were submitted during the five-day registration window. The BAA is currently in the process of verifying and confirming all qualifying time submissions. Applicants will receive an official notice of acceptance by early December, once their qualifying time has been approved and credit cards have been successfully debited. Athletes who have been officially accepted into the race will also receive more information on the process for providing proof of vaccination or requesting a medical exemption. Applicants are requested not to send additional qualifying information to the BBA unless specifically requested by a BBA official.
The 126th Boston Marathon will feature a field of 30,000 participants and all athletes must be fully immunized to participate in the race.
The qualifying window for the 127th Boston Marathon, scheduled to take place on April 17, 2023, began September 1, 2021. Registration details for this race will be announced after the 2022 Boston Marathon.
Frequently Asked Questions for Athletes
(Q) When will official notices of acceptance and non-acceptance be sent by email?
(A) Notices of acceptance or non-acceptance will be published in December.
(Q) Why will there be no-acceptance notices if everyone is admitted to the April race?
(A) The BAA verifies all qualifying times that have been submitted as part of the 126th Boston Marathon entry process. Any athlete who has submitted an invalid time, finish result for a distance other than a qualifying marathon, or a time that is not within the designated qualifying window will be notified of non-acceptance.
(Q) When will credit cards be charged? My credit card has been charged / it looks like the registration fee has been taken from my bank. What does it mean?
(A) Credit cards will be charged in December. When submitting your request, your credit card has been authorized for payment. If your request is accepted, only then will your credit card be charged the non-refundable, non-transferable and non-carry-over registration fee. You may notice a draft pre-authorization on your credit card statement. The actual charges will not appear on your credit card until your entry has been verified and accepted. Only athletes accepted for the Boston Marathon will be billed the entry fee.
(Q) My Athletes Village profile shows that my qualifying time has been verified. Does that mean I'm in it?
(A) The BAA Athlete Services team actively verifies all bids and qualifying times that have been submitted as part of the bid process for the 126th Boston Marathon. If your Athletes Village profile has a green qualifying time, your time has been verified by our team and you will be admitted to the race.
(Q) My Athlete Village profile indicates that my qualifying time is pending verification. Do you need more information from me?
(A) No, the BBA will contact any athlete who needs to send additional information. Even if your status is listed as "pending verification" in the Athletes' Village, if you have submitted a valid qualifying time and current credit card, you will be admitted to the race.
(Q) When will nonprofits be selected as members of the Official 2022 Boston Marathon Charity Program and John Hancock Nonprofit Program?
(A) The organizations will be announced in early December.
(Q) Will registration for the 2022 Boston Marathon be reopened to qualifiers?
(A) Registration for the 2022 Boston Marathon was open Nov 8-12 for all qualified athletes and will not reopen. Registration information for the 2023 Boston Marathon will be announced after the 2022 event ends.
(Q) When do registrations for the 2023 Boston Marathon open?
(A) Entry information for the 2023 Boston Marathon will be announced after the end of the 2022 race. The 2023 qualifying window began on September 1, 2021.