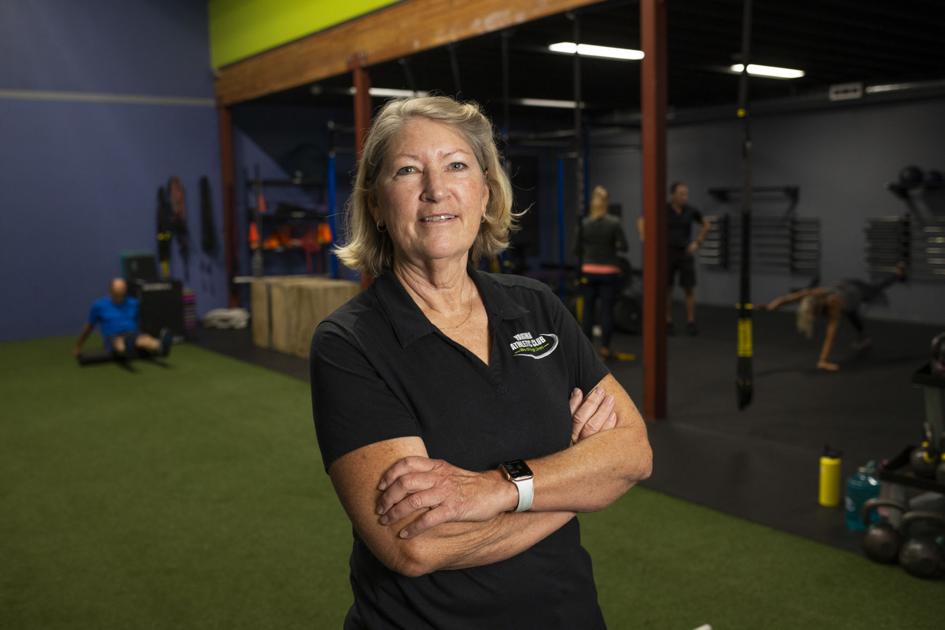 Recorded: Kris Bell, Yakima Athletic Club and YAC Fitness | Local
When COVID-19 restrictions hit Yakima Valley, gyms and fitness facilities were among the hardest hit. Now the gyms are fully open again, but some of the impacts of the pandemic are lingering.
In this month's Checking In, Kris Bell, General Manager of Yakima Athletic Club and YAC Fitness, explains how her gyms weathered the pandemic and the changes she saw in the 30 years she spent in industry.
What attracted you to the gym industry?
I have worked in the industry for 30 years and enjoyed every minute of it. As a former athlete myself, I enjoy training and the satisfaction of helping people achieve their goals. I cannot stress enough the importance of health and fitness for everyone. Money can't buy either of these things, and I think the last year has proven it to people, especially when you think about who has been hit hardest by the COVID virus.
What impact has COVID-19 had on gym operations over the past year?
We have been one of the hardest hit industries. We had a total shutdown for nine months. Any industry that loses all of its revenue during this time will struggle to recover. We still had utilities, services and taxes to pay.
Members got used to not working out or finding alternative sources such as home gyms, online training and just getting out and walking.
What pandemic changes do you think your gym will maintain in the long run?
I believe you can always find good results in any situation. I think gyms are more aware of cleanliness and personal spacing, and society has become more aware of staying home when you're sick and not exposing other people to it.
The pandemic has taught us to take advantage of technology, like online registrations for memberships and courses, and the value of social media to communicate and deliver our product to our customers.
How do you see gyms, including yours, competing with home options that became popular during the pandemic, as well as a whole host of fitness options?
When the final restrictions were lifted, people began to feel more comfortable returning to gyms and studios. Nothing replaces the human touch and the socialization and energy that they bring to a class or workout. Motivating peers and keeping up with everyone in your training class is something you cannot duplicate at home. Once we get through the summer and the schools start to get back to normal, I think our industry will have a big rebound. At some point, people will tire of working out at home.
Our trainers and instructors are certified and bring professionalism to training that you cannot get on your own. People need help and motivation, and that's what we're trained for. When you are injured or sick, you can only search Google for your symptoms for a certain period of time. At some point, you need to see a doctor and get professional help.
How do you think the gym experience has changed over time?
In my 30 years in the industry, fads have come and gone, but the basics remain the same: lift weights, move your body daily, and have fun in order to stick with it.
I think people now want more specialization. People are so busy that they want quick workouts that bring significant results. Our small group training courses are one example. This is a 45 minute class designed and led by a personal trainer and aimed at helping people achieve results that help them reach their training goals.