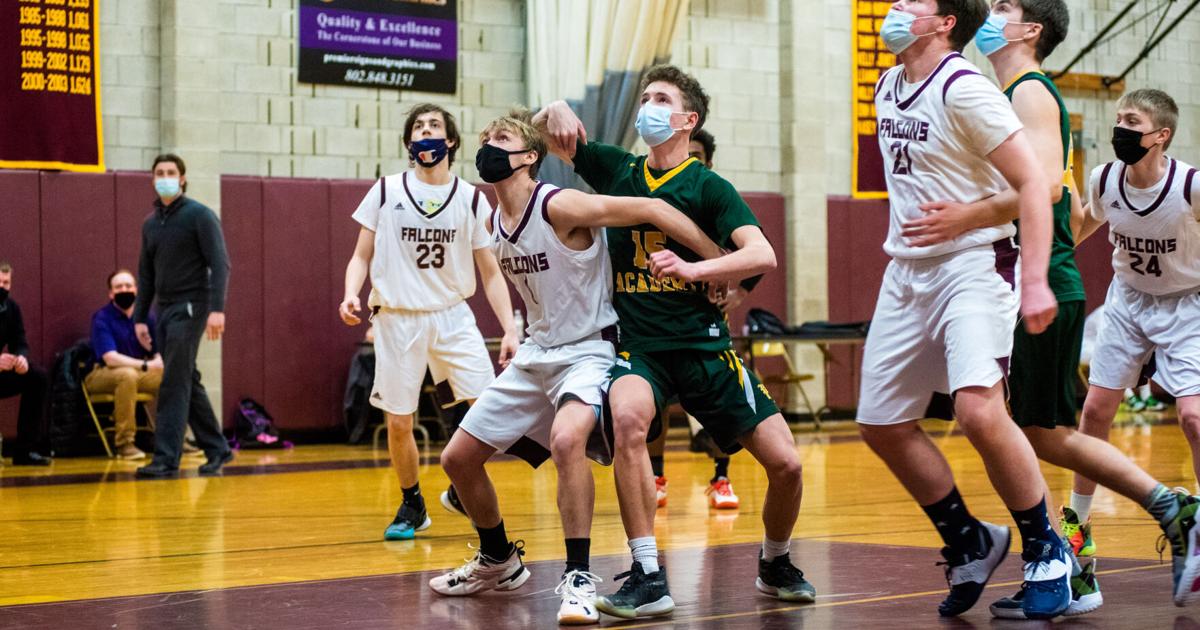 Richford boys' varsity basketball brings a young and athletic team to the field for the 2021-22 season; Richford graduate Brandon Fuller named head coach | Sports
[ad_1]
Q&A with Head Coach Brandon Fuller
First-year varsity coach and Richford High School graduate Brandon Fuller shares his thoughts on this year's squad.
Who is coming back this year? We have nine returning, as well as two exchange students, one freshman and one joining the team for the first time as a senior. It's a young team, so we have a lot of time to develop. They are all ready to learn and try new things. This group is qualified, and it's going to be a fun year with the boys, and the years to come will be good too. If we can look at this year as a year of construction for years to come, it will be a step in the right direction.
Who are your seniors, and what will they bring to the team this season? Ben Greenwood, Xavier Wood, Luke Viens, John Viens, Jacob Clawson, Anthony LaPlante and Skylar Sweet are our elders. Most of them are ready to teach the younger ones, they are good motivators, and most work hard and come to train with a desire to learn and improve. They are good role models for young athletes.
What does it mean to give back to the team as a graduate of the program? As an athlete on teams that haven't won much, I try to give back to the community and help a good, strong group of boys win. I love basketball – being around and coaching him. I coached this group of boys in grade two and first year in college and university, so I know a lot of them well, and they played basketball a lot.
What does this year's program look like? We have a few D2 teams on the program: Vergennes, Milton and Enosburg. They will be a challenge and will help us improve. I like that we have a good D3 / D4 program. Playing against teams we might face in the playoffs will give us a better insight into how they play and help us prepare.
What do you like about basketball? Sport prepares you for the world of work. Everything you do for a living is related in some way or form to another. In basketball you need to have good communication skills and you need to work hard. You can tell a great team when you see one – when they talk and work together, and that's not a one-man show. I think we're a well-rounded team this year, and we know how to work together.
What are the goals for the season? As coaching staff, we asked all athletes to write down a team goal and a personal goal. Eighty percent had the goal of a home playoff, and I think that's an achievable goal. Most guys had a team goal as their personal goal. It's a very altruistic group. I'm happy to have this opportunity to train the boys, and I'm ready to see what they can do.
[ad_2]