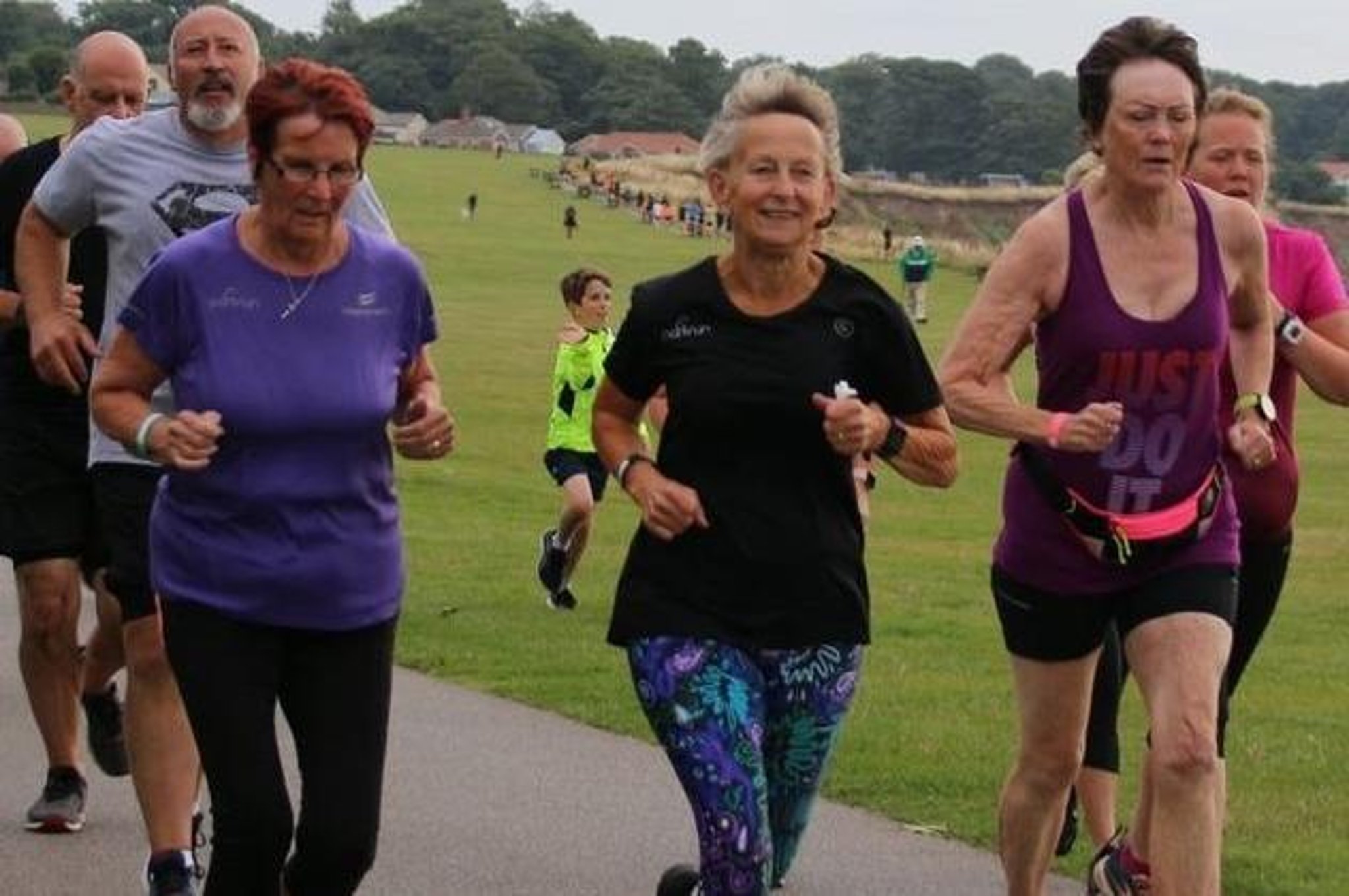 Scarborough Athletic Club members shine in festive parkruns
[ad_1]
Left to right, Mary Slater, Patricia Keenan and Lesley Bayes in action at Sewerby parkrun.
Gail Barnard was the first for the club finishing 21st in women's total out of 75, plus the first of the over-55s with a PB Parkrun time. Pauline Elliott followed in 39th and fourth Over-40
Alan Keenan followed after maintaining his streak of over 75 with first place in another age group.
The club's over-70s female trio again finished in the top three in their age bracket.
Mary Slater directed Patricia Keenan and Lesley Bayes.
Roger Gough finished his 100th Parkrun accompanied by his five-year-old grandson Thomas Harrison, who finished his fourth Parkrun in fourth in the 10-and-under group with a PB, and his grandfather Roger finished fourth in the 70 years old.
Three club members took part in the increasingly popular party Whitby Parkrun Ash Trail.
Neil Scruton made an impressive debut on the course leading the trio to 15th among 100 finishers and the first Over-70.
He also set another 70-plus record to seal a notable triple in Parkrun course records, as he also holds the 70-plus record for Sewerby and Dalby Forest. He also remains the over 65 record holder for Sewerby.
Hikari Ford followed, 11th out of 48 women.
Harry Whitehouse finished his 115th Parkrun overall.
Only four club members participated in Saturday morning Dalby Forest Park.
Robert Preston led the quartet after finishing 14th overall out of 73.
Victoria O'Neil was the 28th woman overall and the first of the over 40s.
Dave Fox was first over 70 and Pete Northedge was second in this age group.
[ad_2]