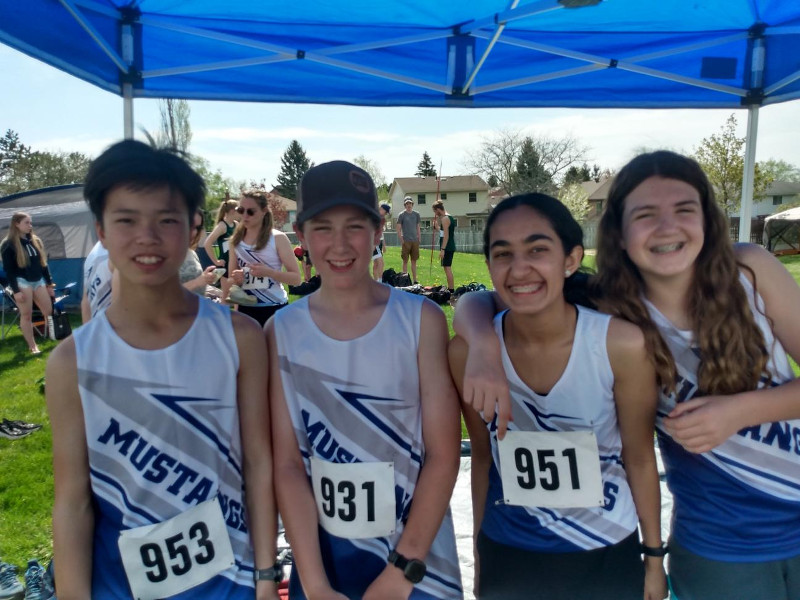 Six coyotes compete in Bluewater Athletic Association meet
The high school athletics season officially started this Thursday, May 12 with the first competition of the season.
The high school season is short and incredibly tough, with each encounter determining who qualifies for the next encounter; each of these attracts athletes from a wider geographic area until, eventually, athletes can compete in OFSAA; the Ontario High School Championships just weeks into the season. Athletes need to be able to run just hard enough to qualify for their next race and not get too tired because competitions are often less than a week apart and recovery time is short.
On May 12, athletes from our local school board flocked to Kincardine for the Bluewater Athletic Association (BAA) meet. The Georgian Bay Coyotes Athletic Club had six athletes competing this year; four competing for St. Mary's High School in Owen Sound and two competing for GBCS in Meaford.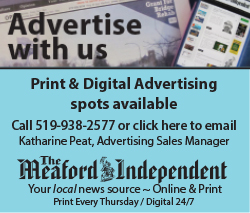 In the Novice Boys category, Ethan Mei was first in the 1500m, Haiden Green was second in the 3000m and third in the 800m, Denon Taylor was first in the 400m and fourth in the 800m, and Wes Brown was seventh in the 800m.
In the Novice Girls category, Lindy Kingston finished fourth in the 800m, sixth in the 1,500m and first on her school's 4x400m relay team. Vani Mahajan was second in the 800m, third in the 1500m and second in her school's 4 x 100m relay team.
"Overall it was a great day for our Coyote athletes with five athletes qualifying to compete at CWOSSA (Central Western Ontario Secondary School Athletics) this Wednesday May 18th in Brantford. We wish them much success as the CWOSSA is one of the toughest areas to navigate in Ontario," the Coyotes said.