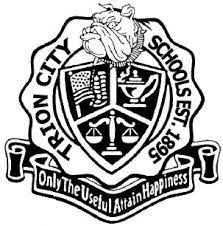 The Bulldog Athletic Club presents an official "Jackpot Giveaway"
[ad_1]
Bulldog Athletic Club Presents Official "Jackpot Giveaway" Fundraiser

"Last year THS and TMS spent approximately $ 37,000 on match / event officials and registration fees. This is a huge burden on the budgets of most sports teams and with increasing costs for officials and event fees it will only increase. The goal of this fundraiser is to cover ALL the costs associated with these expenses and free up a huge amount of money for all of our sports teams both HRT and TMS. Together, we can make a real difference and have a direct impact on our entire sports program… let's go !!!
TICKET PRICE: $ 100 EACH
(Payable in cash or by check payable to Bulldog Athletic Club)
See a TMS or THS player or coach for purchase
Overall objective: $ 40,000
Cause of fundraising:
Due date
Please return all tickets / money by Wednesday 3rd November (Please note: Money for purchased tickets along with drawing stubs can be returned to the middle or high school main office at any time or they can also be returned to any THS or TMS trainer until the expiration date)
Price
Event details / General information
The draw will take place on Saturday, November 6 at 5 p.m. at the Trion City Schools Cafeteria (you do NOT have to be present to win)
Join us for free food and drink, scholarship, college football and jackpot-drawing fun !!!
The money raised through this fundraiser will be used to pay the officials costs and event fees for all sports teams in THS and TMS
Please Note: This fundraiser is for all athletes at Trion High School and Trion Middle School. Your participation is necessary and appreciated, but does not guarantee team membership or playing time for trial teams in the future.
For any questions, please email Jason Lanham
Sporting Director / BAC Supervisor at [email protected]
[ad_2]