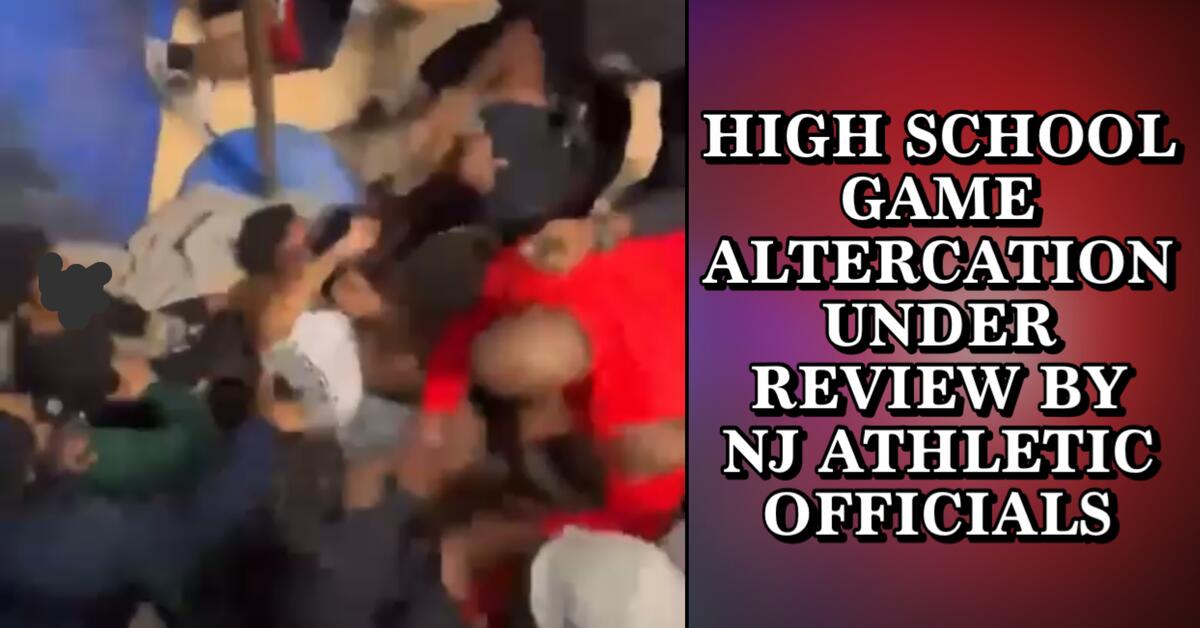 The NJ Athletic Association has been notified of the late game brawl at Newark West Side High School
newark
The NJ State Interscholastic Athletic Association and school officials in Newark and Paterson were notified of an out-of-control physical altercation inside a Newark West Ward High School gymnasium on Monday night.
The situation arose immediately at the buzzer of a game-winning basketball game in the West Side High School regular season game against Paterson Kennedy.
According to preliminary review, the hotly contested game between the two schools went to the wire with one of Paterson Kennedy's players catching an incoming pass in front of his bench then connecting on a goal a second before the game was over.
The basket secured the Passaic County School victory around 6:52 p.m.
Video obtained of the incident showed that immediately after the winning basket, a player from West Side High School and another from Paterson Kennedy began pushing and shoving each other, which resulted in punches.
Video showed both benches clearing and spectators running across the floor in celebration, causing dangerous conditions.
Fights between players took place on and off the pitch which forced West Side (head) coach Mr. Akbar Cook and Paterson Kennedy's coach Mr. Tommie Patterson to join the police and school security to end several clashes.
A parent attending the match said he sensed trouble from the start of the contest after the players' sportsmanship was at an all-time low during the match.
"Neither team had good sportsmanship for each other from the start of the game," a relative of one of Paterson Kennedy's players told RLS Media.
"The referees were never able to control the players' brash attitudes towards each other, and the coaches didn't seem to notice the rude talk and unnecessary profanity," the parent said.
Referees working the play reportedly inflicted nearly half a dozen technical fouls, most of them attributed to Paterson East Side, according to reports.
"The technical foul situation could have gone either way and at any time because West Side showed just as much lack of sportsmanship," Paterson Kennedy's parent said.
According to Monday's schedule, the Kennedy-West Side game was the fourth of five "Freedom Fighters Hoops Challenge" games played on Dr. Martin Luther King's birthday at West Side High School's Dr. E. Wyman Garrett Gymnasium. .
Sponsored and organized by "NJ Legacy" – an independent entity – the matches began at noon and ended with Paterson Charter School competing with Central High School in Newark.
Other than the Kennedy-West Side contest, all games were peaceful, well-attended, organized, and demonstrated sportsmanship.
Police reported no arrests or serious injuries during the altercation, which is currently being investigated by the NJSIAA.